Pakistan's Imran Khan seeks closer ties with China
Imran Khan, the chairman of Pakistan's Tehreek-e-Insaf party and leading contender for the prime minister's post, made his maiden speech after winning the general election held on July 25, 2018. In his speech, he particularly mentioned China as an important country in the country's foreign Policy, adding that he was impressed by the rapid development in China, especially by how China pulled 700 million people out of poverty. The main points of his speech were:
1. Want to make Pakistan a welfare state.
2. Will make policies to help poor and marginalized communities.
3. Will work toward enrolling millions of children into schools.
4. Will provide clean water.
5. All personal attacks, event by those who didn't vote for him, forgotten.
6. No political victimization. Rule of law to be applied across the board.
7. Accountability will start from prime minister's chair and ministers.
8. Governance system to be fixed.
9. Will reduce cost and difficulty in doing business.
10. Will ask overseas Pakistanis to invest.
11. Promises simplicity and austerity. Tax money will not be wasted.
12. Will turn prime minister's house into an educational institute.
13. Will use hill side resorts for public meetings.
14. Change will start from prime minister's chair.
15. Will give people jobs.
16. There are big foreign policy challenges, economic and security challenges. Pakistan needs stability.
17. Will improve relations with China.
18. Will learn poverty alleviation from China.
19. Afghanistan has lost most in war on terror. Both countries need peace.
20. We want to end the war rather than extend it.
21. We need good relations with India, we need trade relations.
22. We need to address human rights issues of Kashmir and the Kashmir issue.
23. We need to improve governance.
24. There will be no protocols.
25. Policies will be made for poor people. We will give rights to people who work in homes.
26. All accusations of cheating during elections will be investigated.
27. He thanked everyone.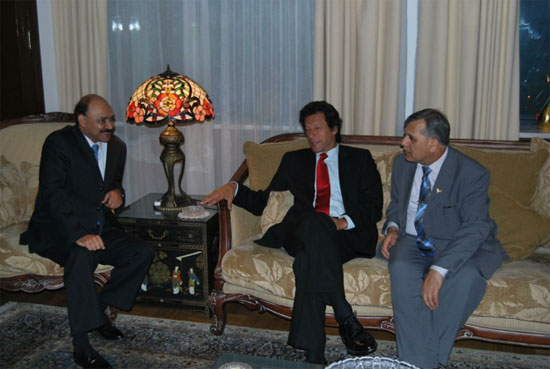 Imran Khan is deeply impressed by the Chinese development and is a strong supporter of China. He has expressed pro-China feelings on several occasions. He visited China in 2011 and maintained close interaction with Chinese embassy and visiting Chinese officials to Pakistan. He has taken practical steps to enhance cooperation with China. As a first step, establishing China Cooperation Unit under his direct supervision will promote collaboration with China in the field of economy, trade, science and technology, health, social welfare, agriculture, etc. He is against graft and corruption and wanted to learn from Chinese experience. China, being the major contributor of human resource development for Pakistan, possesses a huge potential of more collaboration. Knowing his personality, he is a hard-working person and believes in persistent struggle. During his tenure, the China-Pakistan relations will strengthen further, China-Pakistan Economic Corridor (CPEC) will speed up and widen in scope. He believes in good governance, and it will also reflect in CPEC.I It means there will be no corruption, no nepotism, and that will ultimately enhance efficiency. He himself offered him for accountability and will be strict with his team on honesty and integrity issues.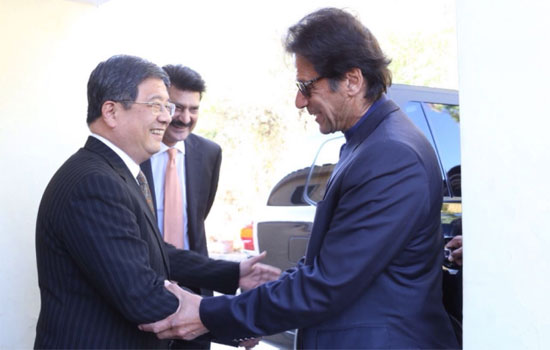 Pakistan is blessed with all necessary ingredients, such as rich in natural resources, minerals and mining, agriculture, climate, etc, to develop.. Three-fourth of Pakistan's population is under the age of 40, which may be exploited to develop national economy. His visionary leadership will be a motivational force, as he struggled for 22 years to win the election, he was never disappointed, never gave up, but persistent struggle enabled him to achieve his dreams.